For sexuality professionals:
Urban Tantra Professional Training Program
Barbara Carrellas
June 20-25, 2017
Skeppsudden, Norrköping, Sweden

Since 2009, Barbara Carrellas has arranged this unique and sensationally groundbreaking workshop for people with
a professional interest in advanced sexuality -
The Urban Tantra® Professional Training Program.
Barbara Carrellas comes back to Sweden – this time with her 6 day intense workshop for sexuality professionals, and we (Calle & Jennie Rehbinder) are the producers for this workshop in Sweden.
Urban Tantra® is a radically updated conscious sexuality/sacred sex practice for modern sexual and spiritual explorers.
The Urban Tantra® Professional Training Program is designed especially for—but is not limited to—people who work with sex and sexuality. This intensive workshop will give you the skills to take your practice to the next level—both personally and professionally. 
Whether you are a tantrika, a pro domme, a daka/dakini, a sex therapist, a sex educator, a companion, or anyone else who uses or wants to use a more conscious and serious approach to sexuality in your practice or life in general, this program is for you.

The Urban Tantra® Professional Training Program is much more than a training program. It is a community, a philosophy, and an inclusive sacred sexuality practice that supports both personal and professional goals.
Read more:

Website for the Urban Tantra® Professional Training Program »
Website for Barbara Carrellas »


Urban Tantra® modernizes, revels in, teases, and plays with traditional Tantra, all while honoring Tantra's rich spiritual tradition of connection. As a professional, you want to teach and/or practice what is closest to your heart, while also maintaining a successful business.
You'll learn how easily accessible language and simple techniques can help you share your powerful message in today's, fast-paced, goal-oriented, pleasure-starved world.
Barbara will help you create the ultimate path of pleasure for your clients/students/friends/partners, allowing them to access their most divine selves. You'll be able to offer immediate results and the promise of more bliss to come.

This very special 6-day program includes:

How to adapt your language to attract and keep a more diverse client/student base.

How to create gender-neutral practices that will allow you to work with people of all genders and sexual preferences.

Unique Urban Tantric breathing techniques and exercises to empower both you and your client.

How to give your client/student what s/he wants and needs without compromising the integrity of your process.

How the "dark arts" of BDSM (including fantasy, roleplay, conscious power exchange and intense sensation) can expand your Tantra practice into ecstatic new realms.

How Tantra (including breath, ritual, movement, and conscious touch) can enrich your BDSM practice with deeper and darker meaning.

The most effective marketing techniques to connect you with new clients, plus effective screening protocols to ensure that only the perfect clients arrive on your doorstep.


Plus a curriculum designed to accommodate participants' individual interests.
The Urban Tantra® Professional Training Program will be at the lovely place Skeppsuddens Kursgård, Norrköping, the same venue as in 2010.
It's a beautiful and secluded place, surrounded by nature, with a large sauna and private bath place, just by the Baltic Sea. The beautiful garden is large, filled with apple trees, and it's easy to find lovely spots to rest, or just enjoy. The rooms are charming and cosy, and the food will be delicious.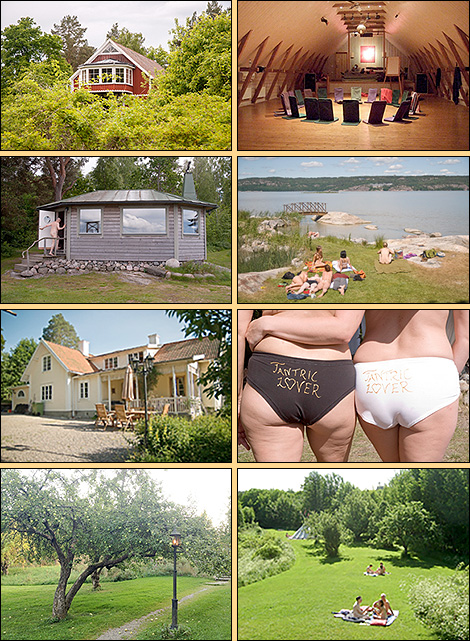 Special features!

This workshop will coincide with summer solstice – which just happens to be the most important holiday in Sweden, with ancient roots from pre-historic pagan times, with obvious components of fertility rites – sex magic for vikings! :-)

Inspired by this, we will of course have a summer solstice ritual and feast, as a part of the workshop week.
We are also planning to have a firewalk, late one night.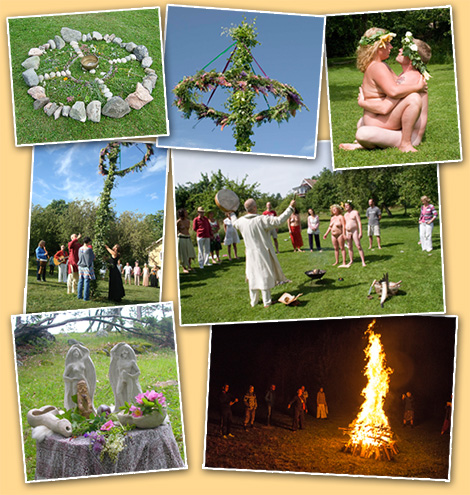 Why are we inviting Barbara to Sweden?
We value her teaching as groundbreaking and of extremely high quality. She is also a very popular teacher, who we think should teach as much as possible. And we think it's about time she came back to Sweden also to do her workshop for professionals. It's now seven years ago since last time...

Jennie about Barbara:
"I want to bring Barbara Carrellas to Sweden because she is a cool lady and one of the warmest people I know. She is loving, wise and intelligent. Few people inspire me like she does. I have participated in three of her workshops and she opens my heart big time - everytime.
When it comes to tantra, she is teaching it in a way that anybody can understand it and apply it in their life."

Calle about Barbara:
"Over the years, we have come to love and respect Barbara as a mentor, friend, colleague and major inspiration source in so many fields. I have participated in four of her workshops, also as her assistant on one of her workshops for professionals, in San Francisco 2014.
I just love Barbara - she is a great teacher, as well as a fantastic person.
I can strongly recommend her to anyone who wants to expand and be more conscious, with sexuality and sensuality as tools."
Come join the Urban Tantra Professional Network!

Books by Barbara Carrellas:

Barbara Carrellas is the author of Urban Tantra: Sacred Sex for the Twenty-First Century, Ecstasy is Necessary: A Practical Guide to Sex, Relationships and Oh So Much More, and Luxurious Loving.
Barbara brings a holistic, metaphysical, practical, humorous, entertaining and gender-fluid approach to conscious sexuality and to all her work.
Her books and her workshops are an eclectic mix of sexual and spiritual practices designed to encourage readers and participants of all sexual preferences and genders to expand their capacity for both pleasure and spiritual fulfillment.
Barbara was named Best Tantric Sex Seminar Leader in New York City by Time Out/NY Magazine for her Urban Tantra® workshops.

Barbara was also awarded a Lifetime Achievement Award from Sexual Freedom Awards in Great Britain 2016.
Would you be interested to participate?

Connect with Calle & Jennie Rehbinder,
the organizers for Barbara Carrellas workshops in Sweden
(and Europe, except for UK).

e-mail: CalleJennie@urbantantra.org

You can find more information about registration here »
Response from previous participants:
"This training program, and particularly Barbara Carrellas , inspired courage, creativity and confidence not just in my professional life but also personally. What are you waiting for… sign up now!"
~ Rebecca Lowrie
....................................
"Barbara Carrellas is one of the most extraordinary sex educators working on the planet today. I have personally worked with and learnt from Barbara for almost 20 years, and can not recommend the work that she does highly enough.
The Urban Tantra® Professional Training Program is a genuinely holistic training experience. Barbara leads by example and holds a shining light over what's actually possible, leaving participants feeling emotionally nourished, professionally inspired and intellectually engaged. Her knowledge and passion for sex and communication is unparalleled, and her pioneering work around gender-neutral approaches to sex and orgasm have changed the way sex is taught in workshops globally.
In an era where sex teachers, therapists and workers are needed more than ever, Barbara Carrellas presents sex education in a bold, dynamic, refreshing and genuinely pioneering manner. Barbara Carrellas truly is the Real Deal!"
~ Cyndi Darnell
....................................
"This program was life changing, ecstatic, wondrous, transformational and revolutionary. Never in my life have I felt like such an extraordinary person—an extraordinary me! Coming back home, I have been charged with love and energy. I watch how it touches the people around me…amazing! The Urban Tantra® Professional Training Program is not only brilliant, it's breathing genuine bliss into my life. Thank you Barbara!! I am forever grateful."
~ Cate Jones
....................................
You can also visit Barbara's personal website for more info »
Subscribe to our newsletter!
If you do not already subscribe to our newsletter – write your name and e-mail address here on Get A Newsletter, and then you will get them automatically.
If you only want newsletters in English, you can e-mail us directly, tell us your name, e-mail address, and that you specifically want only newsletters in English – then we will put you on a special list for that.
Attention! No spam – only inspiring information!
Contact:
Calle & Jennie Rehbinder

(for all contacts regarding the Urban Tantra Professional Training Program)